Earth Star Classes
Earth Star Classes
I am working on the Class list for 2022/2023. If you are interesting in attending a class please join our mailing list by clicking the link on the home page, texting me at 970-599-2540 or emailing me at lelie@earthstarstore.com
We have some new and exciting editions to our regular classes. If you have two or more people interested in a class I am happy to create a group class here or by zoom for your group.
Spiritual Protection and Protocol: 101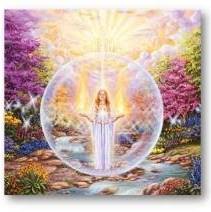 August 26th 7-9 PM. $22
Zoom Class
How do you Clear your energy field? How do you communicate with Your Spirit Guides and Spirit Helpers? How can you safely communicate with Star Family and Higher Dimensional Beings? This is an introductory Class. We will share tools, books, prayers and processes.
The Art of Divination
This is a three part class. The first class will be an introduction and we will learn about pendulums. The second class will be about Tarot and Oracle Cards. The third class will be on inspirational writing and other ways to connect with our Master Guides and Teachers. Cost: $22 per class.
Dates: Part 1: Introduction and Pendulums: Friday September 9th 7-9 Pm Zoom Class
Part 2: Tarot and Oracle Cards: Friday September 23rd 7-9 pm Zoom Class
Part 3: Connecting to your Spirit Guides and Inspirational Writing: Friday October 7th 7-9 pm Zoom Class